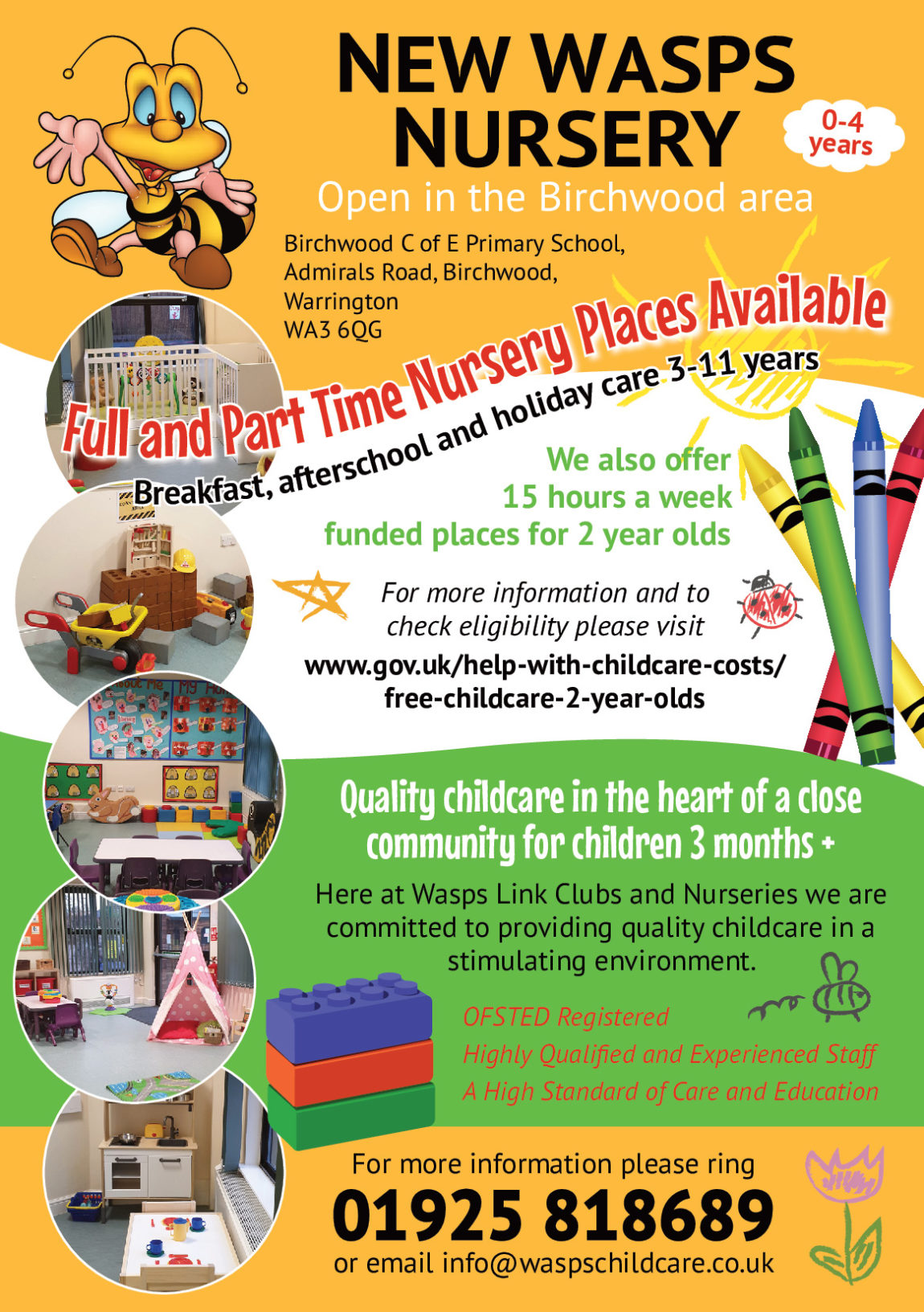 Full Day Care Nursery Opening
Wasps Link Club & Nurseries are pleased to announce the opening of a full day care nursery for children from birth – 4years at the ex Sure Start Centre next to Birchwood C of E School, Admirals Road, Birchwood Warrington.
Other News
Holiday Club opens Birchwood
Wasps Link Club & Nurseries which opened in September at Birchwood for Breakfast and Afterschool has opened its doors for full day holiday care for children aged 3-11years this service will be offered all year round full and half days available. Children are taken out for trips to enhance their experience.