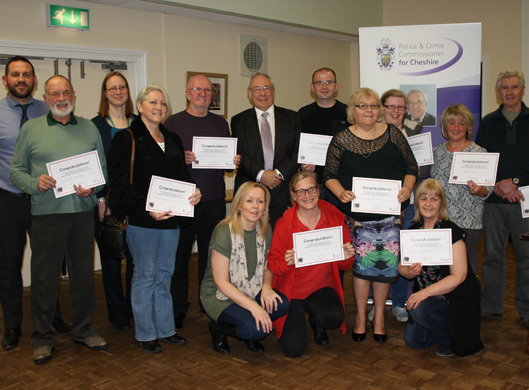 Neighbour Favour Project
Wasps Childcare is always proud to support corporate social responsibility (CSR) projects throughout the Warrington community.
Warrington West Area has recently secured funding from the A Better Burtonwood Participatory Budgeting to help establish a project to help reduce social isolation. Neighbour Favour will operate throughout Burtonwood and Winwick and will connect neighbours. People will say what they need help with, and what others are happy to do, then Neighbour Favour matches the two together.
Through exchanging favours, the community can support one another and put an end to loneliness.
The project requires a co-ordinator and volunteers. If you live in the Burtonwood and Winwick area, please contact us by calling 07714 718 470 or email info@neighbourfavour.co.uk for more information or visit the website at www.neighbourfavour.co.uk
Speaking about Neighbour Favour and ten other community projects, Cheshire's Police and Crime Commissioner, John Dwyer, commented:
I am so pleased this community has brought forward some really good ideas which will benefit not only them but the wider community in Warrington. I am therefore, delighted to give them support in this tangible way.  I am looking forward to visiting the recipients of the funds, seeing the projects in action and hearing about the benefits they have realised."