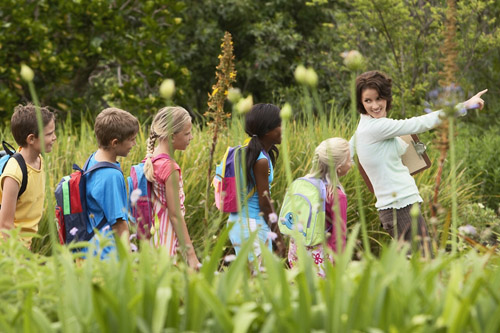 Back to Nature
Wasps has introduced a Back to Nature programme, which is offered to children of all ages who attend our nursery, after school and holiday clubs. We aim to provide each child with many hands-on learning experiences all taking place outdoors. This will include outdoor games, nature crafts, growing plants and vegetables, and discovering wildlife. All of these aspects are work towards a healthy mind and lifestyle.
Back to Nature is an important and valuable dimension. It enables children to connect with nature and the outdoor environment. Children who spend time outside every day are healthier, happier, more creative, less stressed and more alert.
From experience and observation, we have found that children that attend Wasps after school clubs are mentally exhausted from having spent a full day in the classroom. They enjoy nothing more than being able to go out to play. The Back to Nature programme will teach children how keep themselves and their friends safe, and treat the environment with respect. They will also be able to engage and have some fun in the elements whatever the weather.
From September, Kath Jones will be visiting each facility and teaching children lots of Back to Nature crafts. Gardening groups will be introduced to Link Clubs so the children can learn how to grow fruit and vegetables.